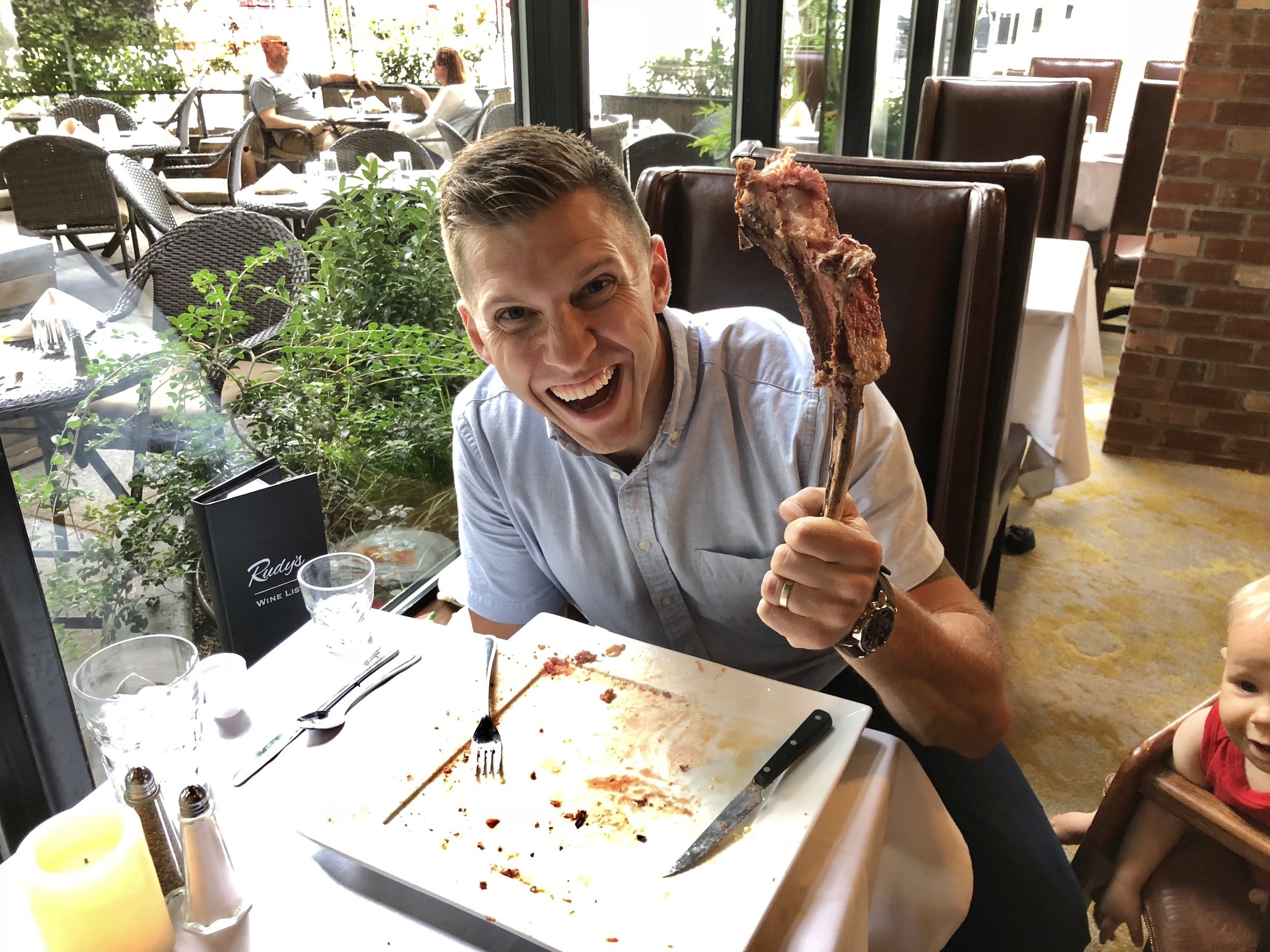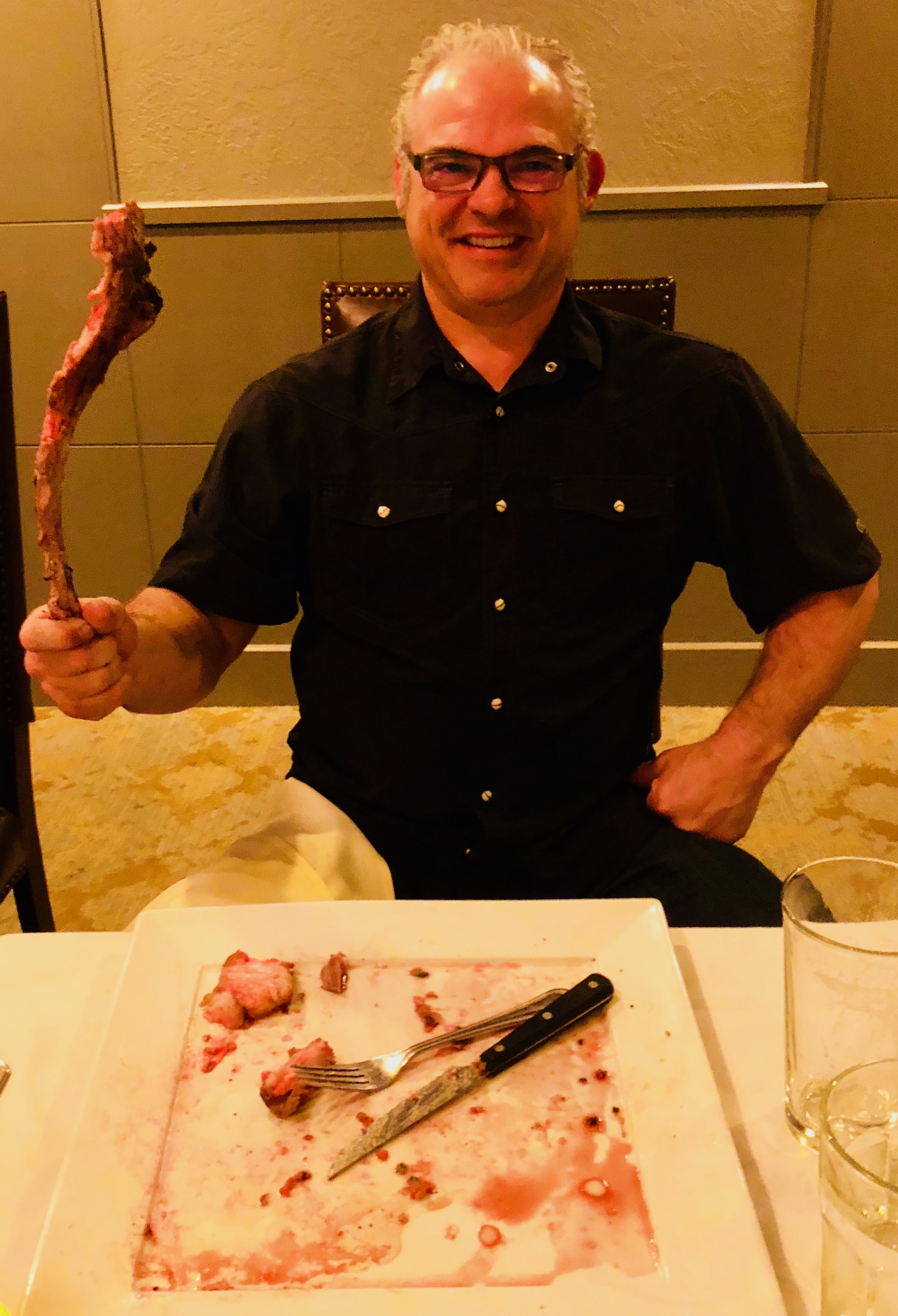 You have one hour to finish your salad, asparagus, starch and Rudy's three pound Tomahawk! The time starts as soon as your dinner hits the table. Those brave enough to attempt the challenge get one of our signature Tomahawk T's. If you are one of the few that conquer the Tomahawk Challenge, you will receive one of our exclusive "Conquered Carnivores" T's.
Can you conquer the king of all steaks?
Reigning Tomahawk King
Max Carnage: 8 Minutes & 1 Second
Click Max's picture below to watch Big Eater's Club's YouTube feature on Max's record breaking Conquered Tomahawk time!
Previous Tomahawk Kings
Daniel Williams: 13 Minutes & 27 Seconds (Second Fastest)
Boe Boedigheimer: 13 Minutes & 31 Seconds (Third Fastest)
Click the picture to watch Boe Boedigheimer set the previous Conquered Tomahawk time record.
Boe's Conquered Tomahawk time of 13 minutes & 27 seconds is currently the third fastest ever!
Daniel Fitterer: 16 Minutes & 36 Seconds (Fourth Fastest)
Conquerors of the Tomahawk